The Titánok came back from two goals down in the ERSTE Liga.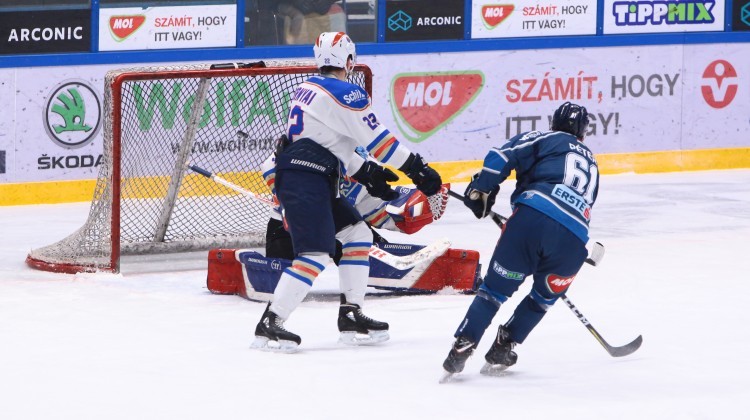 Fehérvári Titánok-Schiller-Vasas 3-2 (0-2, 2-0, 0-0, 1-0)
The first scoring chance and also the first penalty belonged to Fehérvár, Vasas took advantage of this as in the third period as Bence Bödök scored after a scramble in front of the net. Fehérvár picked up the pace but Balázs Tóth stopped all oncommers. After killing a penalty Vasas scored off of a counter attack as Ákos Inglis set up Péter Gágyor for the goal to double the lead. Fehérvár came back within one score at the start of the second period when Ákos Mihály found the back of the net. In the closing minutes of the second period Andor Péter tied the game up for Fehérvár. In the closing period only Fehérvár had power plays and thus had more shots on net but they were not able to score on them. After a scoreless third period the game when to overtime. In the end Brock Beukeboom scored a powerplay goal as Fehérvár kept two out of the three points at home.
Dávid Kiss, head coach Fehérvár: We changed somethings, we were tired in the first period and we were not concentrating. We made some changes to get out of this, we were able to tie the game, we had scoring chances and we could have kept all three points at home.
Balázs Ladányi, head coach, Vasas: Our entire season has been about looking at the positive side of things. We are happy that in 2019 no one has been able to beat us in regulation. We picked up one point in Fehérvár for the first time this season. We have figured out how to pick up points.