Since the calendar was flipped to 2019 Vasas has been on fire. This past match week they won two games and picked up a point on the road in Fehérvár. One the biggest reasons for this was Bence Bödök who closed out the week with three goals and three assists. He beat out Radim Valchar as this week's Player of the Week.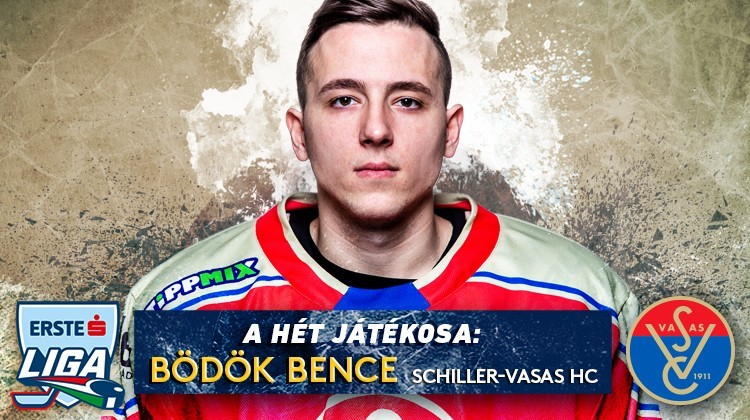 Bence came up through the MAC Budapest youth system where he was teammates with national team players suchs as István Terbócs, Bence Stipsicz and Zsombor Gartáth.  Bödök made his pro debut during the 2015-16 season. He spent two seasons in the senior team before moving on to Ferencváros for one. This past offseason he signed with Vasas where he currently leads the team in scoring with 22 points in 32 game.
He represented Hungary at the U16, U18 and U20 levels, including the U20 World Championships in 2015-16 where Hungary won gold at the Division 2/A level.
Vasas has been playing great in the new year, what is the reason for this change?
It looks like we are bearing the fruits of all of our hard work that we have put in this season so far. We have tasted victory and now we hope that we will continue on this path.
What is the environment like in the locker room this season?
It has always been great in the locker room, after a game that we lost we always try to positive and try to find went well in the game, we are never down after a loss.
What was the biggest reason why you decided to sign with Vasas this season?
I joined because of having a chance to have more ice time. I also heard a lot of great things about the Vasas family and I always thought that Vasas is a good organization.
The regular season is coming to an end soon and the middle part is around the corner how is Vasas getting ready for this next phase?
We are trying to keep this winning momentum going into the next part of the season which we have been riding since the beginning of December. I am sure we will have some wins and good results. We will not be an easy team to defeat.
What do you feel you have to work on to become a better hockey player?
I feel that my game has not been consistent, I need to improve on this. However I do think that I have been getting better at this throughout this season.