HK Budapest scored two shorthanded goals against the Vienna Capitals.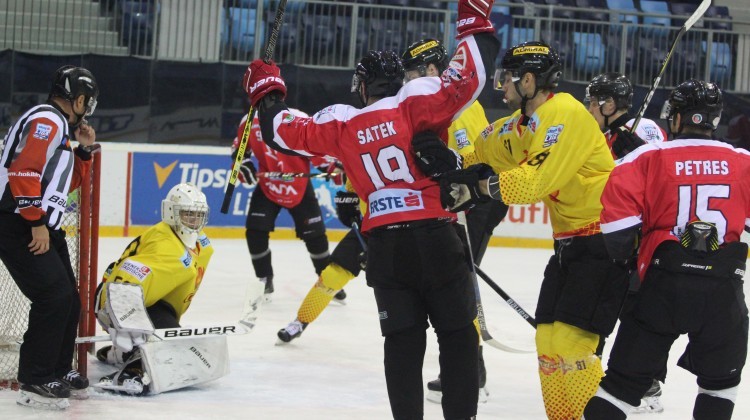 Vienna Capitals-HK Budapest 2-6 (1-2, 0-2, 1-2)
In the third minute of play HK Budapest took the lead on Roland Köllő's first goal of the season. The Capitals quickly answered to tie it up at 1-1. In the ninth minute of play Tivadar Petres put HK Budapest back on top. Vienna only had two and a half lines but had more shots on net than the visitors. The second period was controlled by the visitors as Dávid Jancsó scored a shorthanded goal with Attila Orbán making it 4-1. The third period was more balanced but Dávid Szappanos scored the second short handed goal of the game as HK Budapest went up 5-1 with Satek scoring their sixth goal of the game. The Capitals scored a late goal to set the final at 6-2.