Dunaújváros is still winless under new coach Corey Bricknell.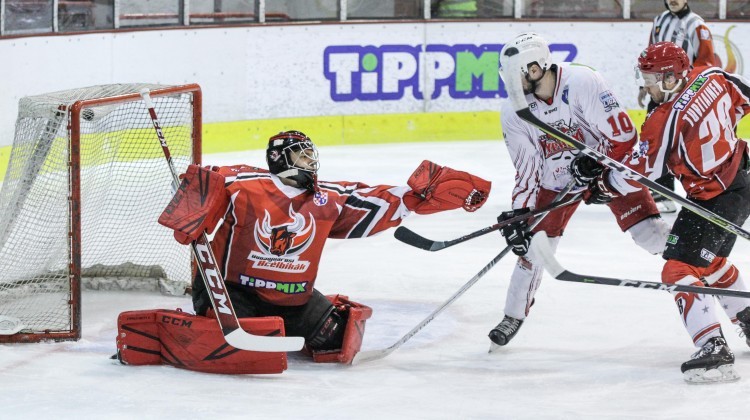 Dunaújvárosi Acélbikák-Gyergyói HK 3-4 (2-1, 1-1, 0-2)
In the only game in the Erste Liga on Thursday night as Turtiainen gave Dunaújváros the lead in the ninth minute of play. Dunaújváros continued to create chances but they were not able to open up on the lead. In the final minute of play Attila Góga scored a power play goal as Gyergyó pulled even, but 30 seconds later Martin Saluga redirected a Jabornik shot to make it 2-1.
In the second period started off better for Gyergyó but Dunaújváros was unable to put the passes together. A Yezov shot made it to the back of the net to tie the game up for a second time in the game. Franssila scored late in the period to go back up 3-2.
At the start of the third period Dunaújváros had a number of easy scoring chances but could not open up a two goal lead. There were a number of penalties Gyergyó scored a power play goal in the 56th minute off of Csaba Nagy shot. In the 59th minute Roman Tomanek scored on another power play and to walk off with the win.
Corey Bricknell, head coach, Dunaújváros: We scored on two of the five power plays that we had today however they scored on three out of the seven they had. One of these stats is good the other one is not. We defended well in the 5 on 5 play and we were creative in the offensive end. We played well for 58 minutes of the game. We will play tomorrow and have a chance to improve.
Vitali Donika, head coach, Gyergyó: We left everything on the ice and played to the best of our abilities. With the travel and the previous games we were tired today. I feel we wanted to win the game more than they did and we picked up some important points. We did not play pretty but we won.