Ferencváros evened up the ERSTE Liga Finals series at 1-1 as they defeated Csíkszereda in game two by the score of 7-2.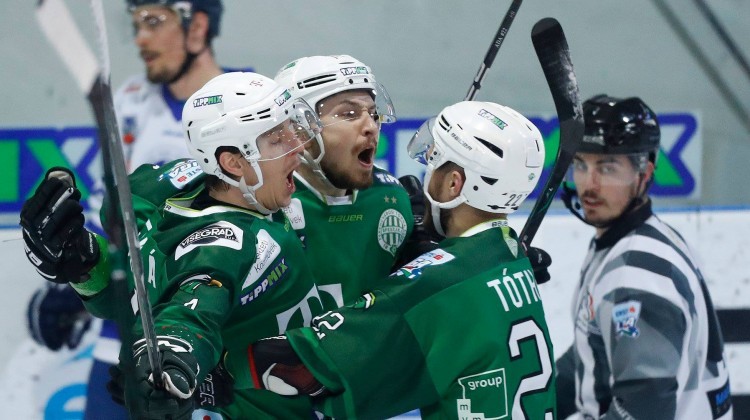 FTC-Telekom-SC Csíkszereda 7-2 (5-2, 2-0, 0-0)
In the second game of the finals Ferencváros already had a 1-0 lead in the first minute of play as Dezső Roczanov scored off of a long shot that deflected off of Lundström's glove and rolled into the net. Less than a minute later Csíkszereda tied the game up when Szilárd Rokaly redirected a Tamás Részegh shot. Ferencváros took back the lead on their next shit as Brett Switzer put in a rebound off of a Pavuk shot. The lead again did not last long as 20 seconds later the game was tied at 2-2 with Krasnoslobodtsev set up Belov for the game. The game was 2:33 old and the score was already 2-2. In the seventh minute of play Switzer scored his second goal of the game, this time Csíkszereda was unable to answer back. Later in the period Roczanov also scored his second goal of the game when he took a great pass from Hegyi and put the puck past the goalie. Late in the period Fradi went up 5-2 when a Dávid Jászai shot ended up in the back of the Csíkszereda cage. Early in the second period Adrián Tóth scored from close range to make it 6-2. At this time Csíkszereda switched goalies was Ottó Onodi replacing Lundström between the pipes. After killing a penalty FTC scored a power play goal as Switzer completed his hat trick in the game. The third period came and went without a goal being scored. The series will continue on Saturday in Csíkszereda with game three.