Ferencváros defeated Csíkszereda by the score of 5-2 in game five of the ERSTE Liga finals to take home the league title.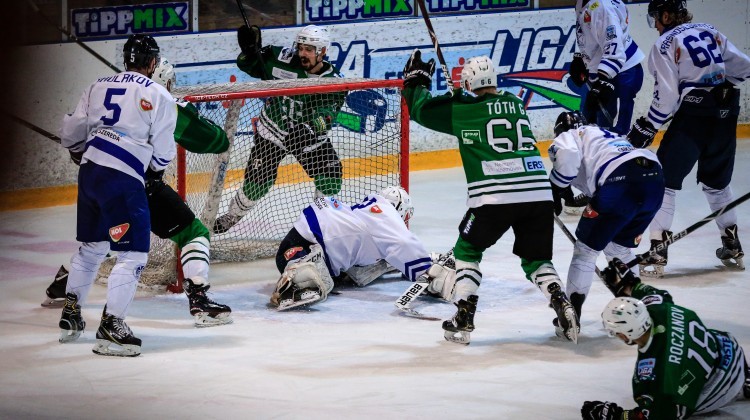 FTC-Telekom-SC Csíkszereda 5-2 (0-1, 3-0, 2-1)
Csíkszereda made a switch in net for the fifth game as Ottó Onodi started in the place of Ludström. Early in the game as Csíkszereda was on the power play Sulakov scored off of a long shot that gave the visitors the first lead of the game. Ferencváros made some changes during the first intermission and came out ready. Ferencváros had to wait until the 34th minute to tie the game up off of a shot from Karmeniemi. Less than a minute later Ferencváros had the lead as Farkas jumped on a loose pucking front of the net and put it home. In the closing minutes of the period Attila Pavuk set up Adrián Tóth with a nice pass to make it 3-1.
In closing period of the game Gergő Nagy scored a bomb to make it 4-1. Later in the period Ferencváros goalie Gergely Arany made a break out pass to Gergely Tóth, whose shot got past Onodi to make it 5-1. Before the game was over Csíkszereda was able to get a goal back by the way of Krasnoslobodsev, but it was too late for Csíkszereda as Ferencváros took the game and the series.
Attila Pavuk was named the finals MVP, DEAC goalie Zoltán Hetényi was the best goalie in the ERSTE Liga, Arnold Varga from UTE was the best defender and Gergő Nagy was the best forward.