Ferencváros has finished the ERSTE Liga in first place, tied for the most points in the finals with Brett Switzer was Attila Pavuk, on top of this he was voted the Most Valuable player in the finals.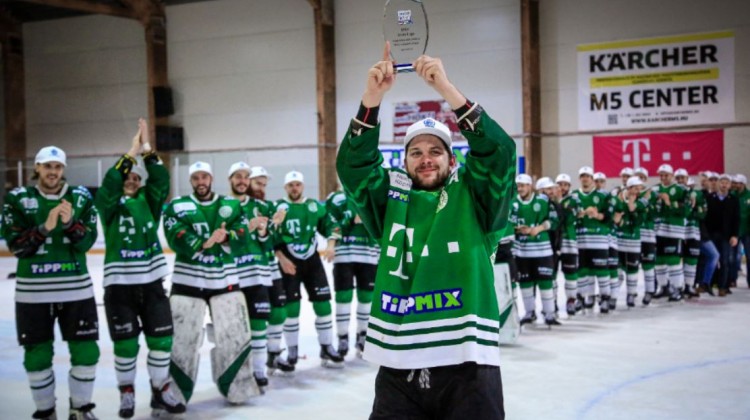 Attila Pavuk was born and raised in Dunaújváros, he came up through the local youth system before going to the United States for high school where he attended the Hoosac School. He returned to Hungary where he would for Dunaújváros for the next five seasons. During this time he would win two MOL League titles for his hometown team. Pavuk left Dunaújváros for Miskolc and would play in three league finals with DVTK with the team winning the championship in two of those years. This past summer he signed with FTC-Telekom. This looks like a good move as he collected his fifth title in his career. Pavuk represented Hungary at the U18 and U20 World Championships. He has played in nine senior national team games, with the first one coming during the 2012-13 season.
What does it feel to be ERSTE Liga champion?
It feels really great, this was a special situation. I am very happy that we were able to achieve the goal that we set for ourselves at the start of the season. This was basically a new team with a new base. We believed in ourselves, we believed in the team and we believed in the coaches. What was the most important that the coaches believe in us as well.
What is it like to be the MVP?
This is a great questions, I did not think that I would win this. I did my job, I concentrated on what was in front of me, the team had a large part in my winning this.
This is your fifth league title, of these which one means the most to you?
All five of the titles are special in different ways, I think that winning this ERSTE Liga title with Ferencváros is a new chapter in my life. The goal that we had was to do everything that was in our power and to go as far as possible. Secretly I was hoping that this would be where we finish and I would like to thank everyone that was a part of this.