SC Csíkszereda took the opening game of the ERSTE Liga Finals by the score of 7-3 against FTC-Telekom in Budapest.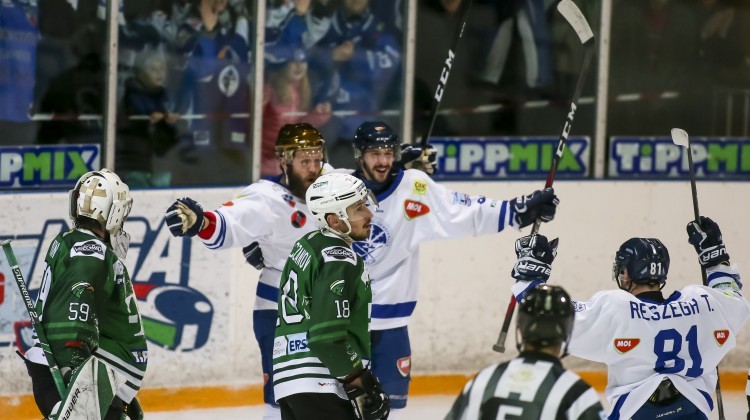 FTC-Telekom-SC Csíkszereda 3-7 (1-2, 2-3, 0-2)
The ERSTE Liga finals started off in front of a full house. Csíkszereda scored first as Tihamér Becze found the back of the net in the sixth minute of play. A minute later Csíkszereda doubled their lead as Szilárd Rokaly set up Valchar from behind the net to make it 2-0 for the visitors. Fradi quicklz got back into the game as Attila Pavuk stuffed a puck past the goalie after a scramble in front of the net. Both teams slowed down a bit in the second period however Dezső Roczanov scored in the 23rd minute to tie the game up. WIth the momentum on Fradi's side Pavuk scored from a tight angle to give the home team their first lead of the game. The lead only lasted for 12 seconds as Tamás Bíró put a shot on net that when off of a Fradi skate and past Arany for the goal. Exactly a minute later Hugo Gecse put a shot on net that made it through traffic as Csíkszereda took back the lead. The scoring did not slow down as Szilárd Rokaly set up Sulakov with a back door pass for the power play goal to make it 5-3. At this time Fradi switched goalies with Pleszkán replacing Arany between the pipes. Late in the game Szabolcs Papp scored a rocket from the blueline to make it 6-3. Fradi pulled their goalie in an effort to get back into the game but it was Tamás Részegh scoring an empty net goal.